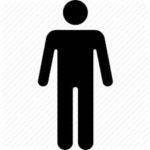 Up to 4 Guests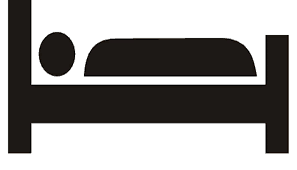 1-2 Bedrooms                         

 1 Bathroom/s
Armidale Tourist Park has 3 specially selected pet friendly cabins which welcome indoor, house trained, vaccinated dogs. If you wish to book, please make sure you select the cabin listed as dog friendly online or call us direct as not all of our cabins are dog friendly.
---
Standard Studio Pet Friendly Cabin The studio style cabins include a double bed and bunk, sleeping up to 4 people, with linen provided for the amount of guests booked.  Cooking facilities, toilet and shower, heating, electric blanket on main bed and TV are provided, making this the perfect place to stay with your pet.
---
Please note that base tariffs quoted are for up to 1-2 guests. Tariffs do apply for additional guests.
Air Conditioner

Bedroom

Kitchen
Linen provided for the amount of guests booked

Bunk Beds
Ensuite

Shampoo and Conditioner
Cooking Utensils

Cutlery and Crockery

Dining Table & Chairs

Bar fridge
Microwave

Toaster

Welcome Tea, Coffee and Sugar

Cook top
Entertainment & Electronics
Clock Radio

DVD Player

High speed Broadband (charges apply)
Free Wi-Fi

Flat screen TV
Plus enjoy all the park facilities on offer at Armidale Tourist Park, as well as the many things to see and do around Armidale.
Check in time is 2.00pm if your cabin/site is available.
Check out time is 10.00am. Late check-outs can be arranged,  if available. We must be notified at least the day prior.
Reception hours are 9.00am – 5pm. Recreation room and BBQ area closes at 9pm. Quiet time is after 10pm. Please consider others. Any noise complaints after that time will be subject to penalties and may result in the police being called.
A deposit is required to make and confirm a booking, as we don't take tentative bookings. The Park will process a charge against your credit card and send confirmation to the email address supplied. We accept EFTPOS, MasterCard, Visa and AMEX (acquires a surcharge of 3.6%). We do not accept cheques or Direct Debit on arrival. Bookings need to be paid in full on arrival.
All cancellations attract a minimum $25 cancellation fee. Individual bookings that are cancelled within a week of arrival lose their deposit in full. Deposits held for Group Bookings will not be refunded if cancelled within 30 days of arrival date. No refunds will be given for early departures. Transfers of bookings can be done to bookings with at least 7 days notice: All transfers attract a minimum $50 transfer fee.
Visitors are welcome in the park – registration is required at reception. If your guests stay overnight charges will apply as per normal tariff.
Pets are allowed on our grounds, however are not allowed in any buildings except in our 'Pet-Friendly' Cabins.Dogs must be vaccinated and treated for fleas. Dogs must be on a leash at all times. Owners must clean up after their dog. Pet owners are liable for any damages that their dog causes. A minimum charge of $150 is given to owners that ignore these policies.
Speed Limit: Please observe the 8Km Speed Limit.
Smoking: NO SMOKING inside any park building. A minimum fine of $150 will be given to those smoking in caravans, cabins and/or other park buildings.
Recycling: Armidale Tourist Park has been awarded a Bronze medal from the CCIA accredited Gumnut Awards and aims keep its impact on the environment minimal. Please observe recycling signs to help continue our recycling efforts.
Solar power and energy use: Armidale Tourist Park uses a combination of renewable (solar) energy and regular electricity. Please help reduce our carbon footprint by charging your electrical gadgets and doing your washing and cleaning during sunlight hours.
Nature and Wildlife: Armidale Tourist Park attracts many types of birds and boasts many trees and plants. Please treat all wildlife and plants with respect. Trees are checked annually for soundness.  There is no guarantee that any tree will not fall at any given moment.  In case of a storm, it is advised to move to a safe area.
Cleaning: We expect cabins to be left in a tidy state, with dishes washed and dried. Any damage to property or excess cleaning will incur fees.